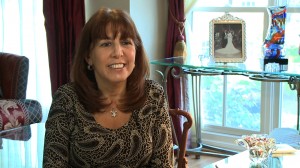 I am pleased to be part of the planning committee for this special event celebrating the Stroke Comeback Center's 10th anniversary.
Please plan to join me in October. Please forward this email to others who should attend & send me the names of other potential supporters & sponsors.
The Center provides stroke rehab services to survivors after their insurance has run out.  We are very lucky to have the Center in our area — there are fewer than 10 in all of the U.S. & Canada!
To learn more about the Stroke Comeback Center visit:  www.strokecomebackcenter.org.  You can call me, or the Center at 703-255-5221 or email: 10years@strokecomebackcenter.org .
See you in October!
Save the Date!
Stroke Comeback Center
10 year Anniversary Celebration
The Art of Communicating
Thursday, October 30, 2014
6:30 p.m. – 9:30 p.m.
USA TODAY Headquarters
7950 Jones Branch Drive, McLean, Virginia